Before the home search begins, your real estate agent will want to know as much as possible about the features and amenities you desire. To help your agent better serve you, analyze what you want and what you need in a home's features and amenities.

Features to decide on:
– Age: Do you prefer historic properties, or newer ones?
– Bedrooms: How many?
– Bathrooms: How many? Are they updated?
– Stories: How many?
– Square feet: How much space?
– Ceilings: How high?
– Kitchen: How big? Recently updated? Open to other living areas?
– Storage: Big closets, a shed, an extra-large garage?
– Parking: A garage or carport? Room for how many cars?
– Extras: Attic or basement?
– Style: Do you have a special preference for ranches, bungalows, or another style of construction?
– Living and Dining Areas: A traditional, formal layout, or a more open, contemporary plan?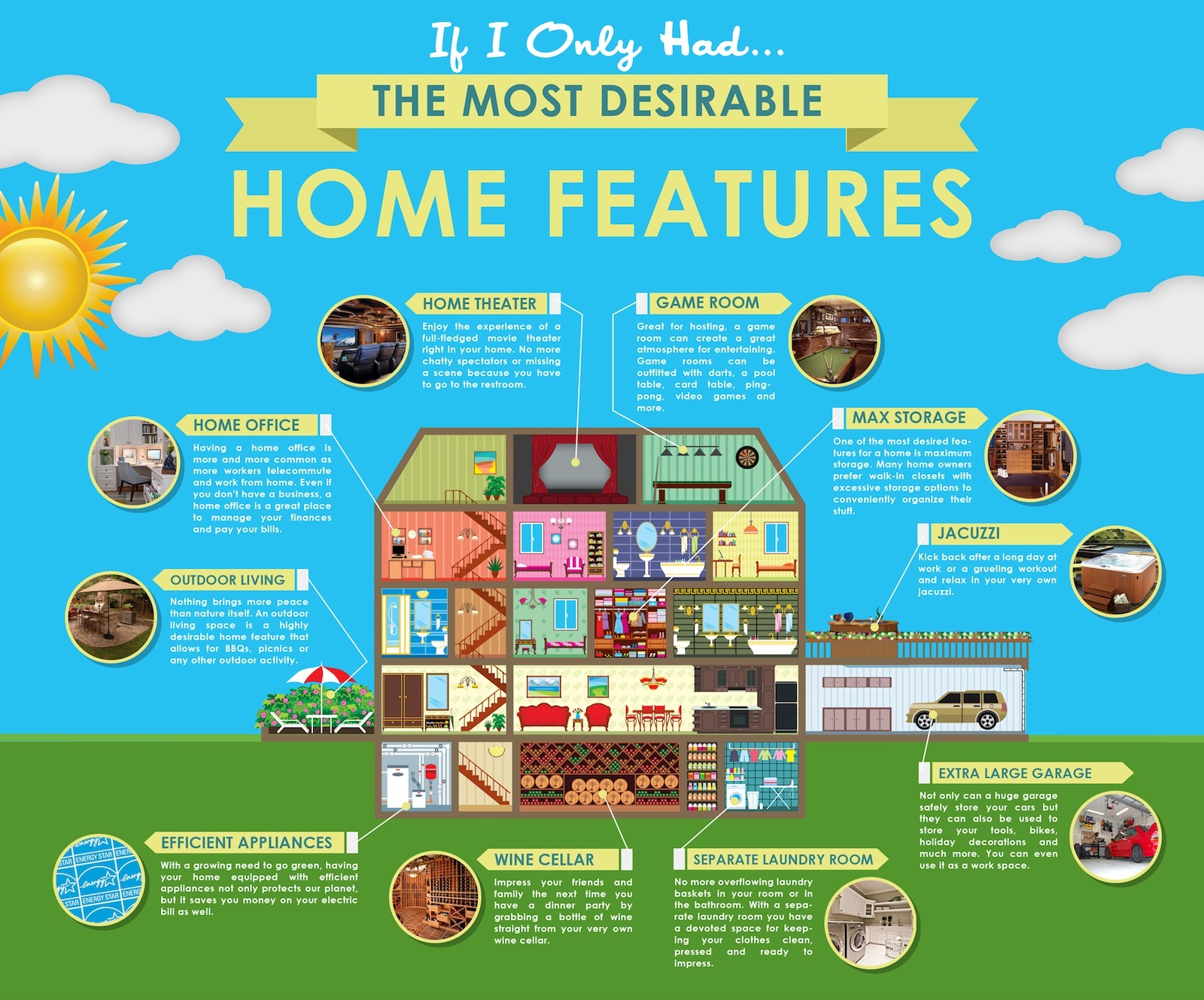 Amenities to think about:
– Office
– Bonus/play/workout room
– Security system
– Sidewalk
– Sprinkler system
– Fireplace
– Wooded lot
– Workshop/Studio
– Pool
– Laundry room
– In-Law suite
– Hot tub
– Patio/deck/porch